Professional Affirmative Action Planning Services
For companies who wish to outsource their Affirmativ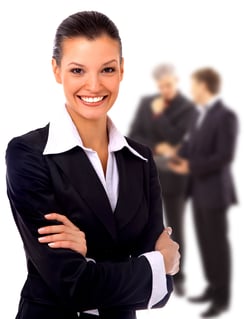 e Action Plan (AAP) process, Berkshire offers affirmative action plan consulting services to get their plans completed. Our experienced affirmative action consultants have mastered the ins-and-outs of the latest Office of Federal Contract Compliance Programs (OFCCP) regulations, ensuring you will receive a 100% defensible and audit ready plan.
Berkshire will prepare your affirmative action plan, and offer expert advice and recommendations on any problem areas uncovered during affirmative action plan development. Our services do not end with plan delivery; our goal is to maintain a lasting relationship with you to help you through other phases of affirmative action compliance. Plus, you receive unlimited audit consultation for plans completed by Berkshire prior to OFCCP submission. We also expedite the completion of plans in progress should they fall under audit at no additional cost. Learn more about our affirmative action outsourcing solutions.

---
Why We Are #1 in AAP Consulting
Berkshire's plan preparation consulting services include:
Unlimited phone and email support to answer any questions regarding the affirmative action plan and other related questions
A review of the data submitted to Berkshire
Assistance with identifying and resolving data errors and inconsistencies
Numerous data quality tests to ensure plan accuracy
Developing of the job group analysis and organizational profile with your input
Determining recruitment areas and feeder groups with your input
Conducting internal and external availability calculations
Determining incumbency vs. estimated availability
Developing placement goals for the current plan year
Evaluating goal attainment from the previous year
Calculating adverse impact on personnel actions
Performing the OFCCP compensation Tipping Point analysis (also known as the Desk Audit Analysis)
Completing all required narrative
Unlimited Audit Consultation for Plans Completed by Berkshire
If one of the AAPs that Berkshire completes comes under audit, we will provide you with unlimited audit consultation for that plan prior to plan submission, as well as two hard copies of the plan. Occasionally a client will come under audit by the OFCCP after submitting the data for their plans but before the plans are completed. In this case, as long as we are notified within a reasonable amount of time following the receipt of the audit letter, Berkshire will expedite the completion of the one plan that is being audited at no additional cost. The other non-audit plans will be completed within the usual timeframe.
Additional Services Available
For companies who need additional support to meet their objectives, Berkshire offers the following additional AAP services:
Division/Unit Rollup and Drilldown Reports
Preparation and Submission of EEO-1 and VETS-4212 Reports
Executive Summaries
Trend Reports
Salary Equity Analyses
Implementation Services
Get started today and find out more about Berkshire's affirmative action services.
---